ACADEMIC RELATIONS
iCAD member programs have access to personalized onsite visits and tour experiences. If you are in the Vancouver area or plan to visit, you are invited to visit our headquarters. Please contact us well in advance as these personalized tours are conducted on a limited basis.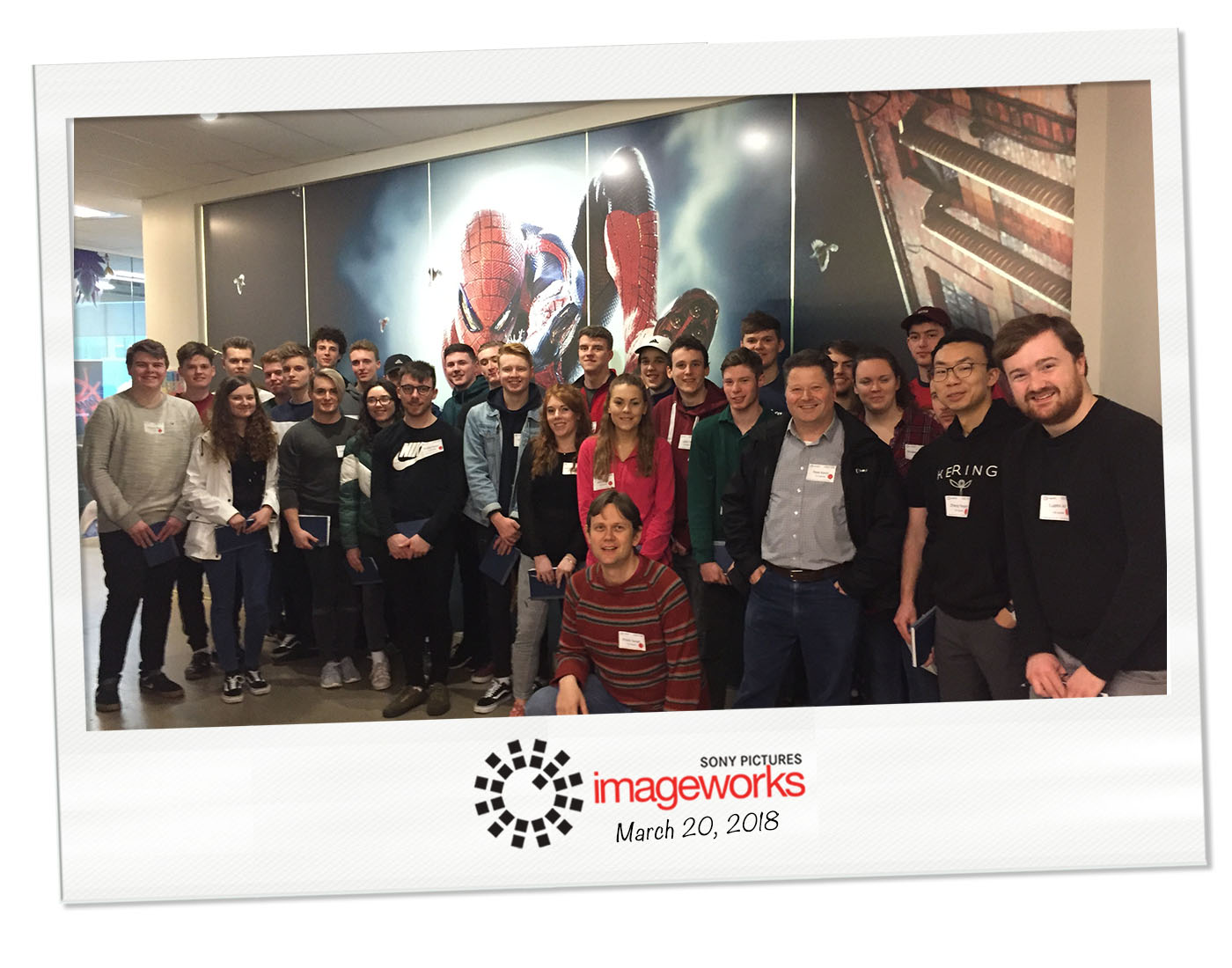 CAN'T COME TO US?
Time and budgets permitting, we can make a visit to your campus and talk about Sony Pictures Imageworks, and conduct reel and portfolio reviews.
WHO SHOULD PARTICIPATE?
We invite groups and clubs associated with schools to visit and learn more about us. Please try to schedule your tour with as much advance notice as possible. At least one-month advance notice is preferred.
PARTNER SCHOOLS
We are in contact with our partner schools constantly about new opportunities as well as letting them know what is happening at the studio. If you would like your school registered with our iCAD program please forward the following information to: icad@imageworks.com
Name of School:
Website link:
Name of Program:
Program Link:
Primary Contact Person (Name/Title/email/Phone#)
Curriculum Assistance
This industry moves pretty fast.  If at any point you require some advice on a direction you are considering or have doubts regarding what directions to consider in new areas of instruction Please reach out to our group, we can help guide you in the needs of the industry. We will discuss the level of involvement required and then get supporting material. We are invested in your success as you are helping us create the next generation of artists.